THREADING

HENNA & MAKEUP

SKIN CARE

EYELASH EXTENSION

THREADING:

Eyebrow threading is a depilation technique which originated in India, and is also widely practiced in the Middle East. The hair removal technique is not just for the eyebrows: threading can be used to remove other facial and body hair as well...
more
 information
HENNA MAKE UP:

Henna and Henna painting has been used for hundreds of years. The leaves of the henna plant are dried and powdered to be mixed into a paste which is used to dye the skin, hair, nails and even fabric and leather...
more
 information
SKIN CARE:

Healthy, beautiful skin is possible to achieve,but elusive to many.Skin care is a complex process grounded in real science and human physiologyMany factors contribute to our need for skin care products, so abstaining altogether from them is not healthy for our skin either...
more
 information
EYELASHES EXTENSION:

An eyelash or simply lash is one of the hairs that grow at the edge of the eyelid but long eyelashes are considered as a sign of femininity in most if not all cultures. Like hair extensions, eyelash extensions are applied to create a fuller, longer look Aiming for an authentic, natural feel...
more
 information
OUR SERVICES - FOR MORE DETAIL GO TO SERVICE TAB

EYEBROW THREADING

UPPER LIP

CHIN

SIDE FACE

NECK

FORE HEAD

UNI BROW

FULL FACE (INCLUDING EYEBROW)

EYELASH EXTENSION 

Tinting Services

Are your eyebrows so light that they are almost invisible? Are they a different color than your hair? Are you tired of using mascara to make your blond eyelashes visible and eyebrow pencil to define your brows?

IF ANY QUESTION

1888.722.1409

Thank You

 Brow Spa 24

THE ART OF HAIR REMOVAL & EYELASH EXTENSION

Henna Tattoo

 The Best herbal Pest on your skin with Art

DEAR VALUED CUSTOMERS,

FOR YOUR CONVENIENCE JUST WALK INS WELCOME 

FOR EYEBROW THREADING OR ANY 

THREADING SERVICES 

THREADING IS THE ART OF HAIR REMOVAL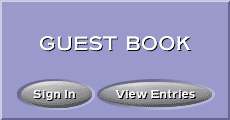 Please give us your feedback