3.SPIRAL WEAVE:
 is a hair extension technique which last anywhere from 2-3 months. Depending on the length usually ....
more
Tinting Services

Are your eyebrows so light that they are almost invisible? Are they a different color than your hair? Are you tired of using mascara to make your blond eyelashes visible and eyebrow pencil to define your brows?

Dear valued customers,

For your more privacy we have opened inline store in Valley Fair Mall,3601 south 2700 west, and University Mall in Orem 575 East University Parkway, Jordan Landing West Jordan Utah,The gate way mall in Salt Lake City, Karchar Mall  Nampa Idaho and Boise Idaho. 

Than k You

 Brow Spa 24

THE ART OF HAIR REMOVAL & EYELASH EXTENSION

Henna Tattoo

 The Best herbal Pest on your skin with Art

DEAR VALUED CUSTOMERS,

FOR YOUR CONVENIENCE JUST WALK INS WELCOME 

FOR EYEBROW THREADING OR ANY 

THREADING SERVICES 

THREADING IS THE ART OF HAIR REMOVAL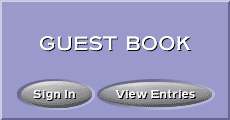 Please give us your feedback